Spend less and stay compliant with smart switchboard design
Holiday Inn Express will open its first Australian hotel in Sydney's Macquarie Park in mid 2016. Its no-frills business model means the 192-apartment development had a tight budget.
Shamrock Electrical was engaged to install the hotel's electrical components. This included looking after lighting, power and electrical infrastructure. As part of this work, Shamrock Electrical asked Modulec to design, manufacture and retrofit two switchboard service protection devices.
The service protection devices needed to be tamper-proof and incorporated into the existing main switchboard to meet strict Supply Authority certification standards.
David Sturgess of Shamrock Electrical said Modulec was the obvious choice to get the job done.
"We've worked with Modulec for many years, and we keep working with them because they're a good switchboard supplier. What you see is what you get," David said.
Switchboard compliance has to be done right, even on a tight budget. Contractors who cut corners to save money often fail Supply Authority inspections, setting their project back weeks; even months.
That said, the most complicated option isn't always the right one. So when Holiday Inn Express wanted an overly elaborate service protection device design, we developed an alternative that was cheaper, but still complied.
This meant negotiating with the Supply Authority, who requested we carry the work out in a particular way. We have a strong working relationship with the Supply Authority, so we know what questions to ask, and how to frame our approach in a way that made sense to them.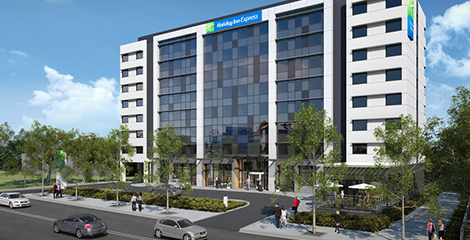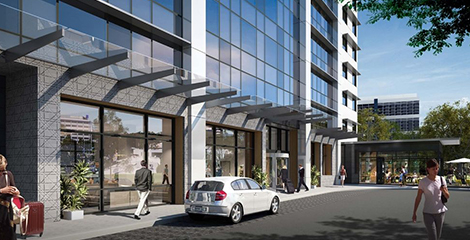 We designed and installed two switchboard service protection devices that met rigorous compliance requirements, were fit for purpose and were delivered for a great price. It's proof that smart design can save money.
Shamrock Electrical's David Sturgess said we played an important role in delivering a successful project.
"The project went exactly as planned. The client was happy. There were few headaches and no hidden extra costs, which was very important. At every stage of the project Holiday Inn Express knew exactly what they were getting and how much it was going to cost," he said.
"We work with Modulec because what you see is what you get. For this project, they were professional, they came out on site when requested and they went above what was required."